Ruskin Supports Work To Feed Local Homeless This Christmas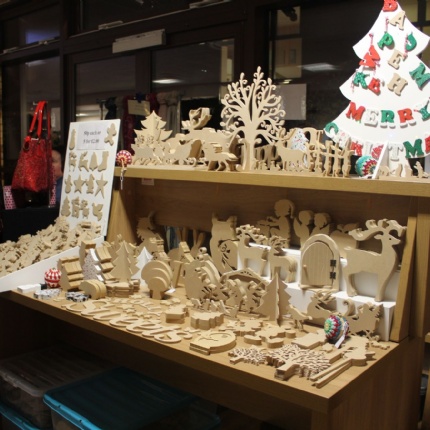 Wednesday 30th November saw the return of The Priory Ruskin Academy Festive Evening, signalling the start of the Christmas Period.
With more stalls and more visitors than ever before, guests at Ruskin were able to get a head start on their Christmas shopping with an array of unique gifts all supplied by local businesses including Bytham Kitchens, TSP and The Clothing Network. From handmade decorations, to delicious food gifts, clothes and pet treats; there was something for everyone. In addition, there were prizes to be won with raffles and a 'guess the birthday' and 'guess the name' of a cuddly penguin and reindeer, kindly donated by Clinton Cards, Grantham. Both the senior choir and Year 7 choir were performing during the evening. Mrs Vicki Geeson, who coordinated the event, said: "It has been wonderful to see the Festive Evening grow over the years and to see so many local business and visitors from across the community come together. This year's evening was bigger than ever before and Ruskin are delighted that we have raised over £800, with all proceeds going to the Grantham Passage to support their essential work this Christmas".