Author Visit: Highlight of Successful Reading Week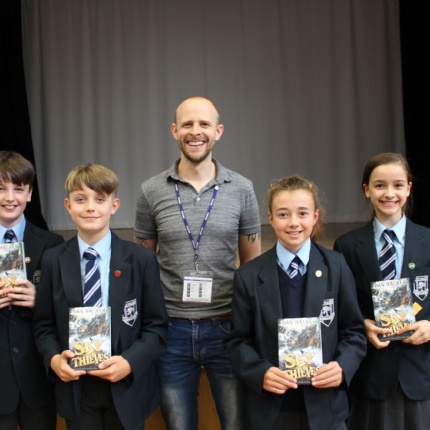 Year 7 students were treated to a visit from Dan Walker, author of the new Sky Thieves book series, as part of a range of activities and events that took place to mark our first reading week of the academic year.
Dan spoke to students about his books, the journey he took to becoming an author and what inspires his writing. Students were captivated and had so many insightful questions. They also had the opportunity to buy Dan's latest book and get it signed.