PGL 2014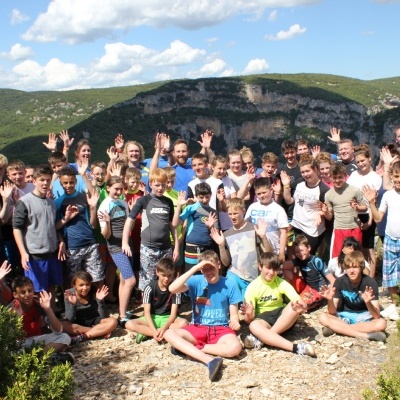 An epic adventure in the South of France...
On the 22nd May 2014 36 and 5 staff members travelled to the South of France for an activity packed week in the sun. For the first 3 days of the trip we were settled in the Ardeche Gorge, and took on a 30km kayaking challenge over 3 days. Over the second half of the trip we travelled to Mimosa in southern France to experience 3 days of watersports, including Boating, Sailing, windsurfing, canoeing, and banana boating, as well as lots of time for beach activities and team building activities. Staff and Students had an amazing experience and didn't want to come home!
Information about the 2016 Ardeche adventure PGL trip will be released within the next few months.
More information will be released soon, and a video of the trip will shortly be available on our Youtube page - Keep checking!