ACM Gospel Choir March 2016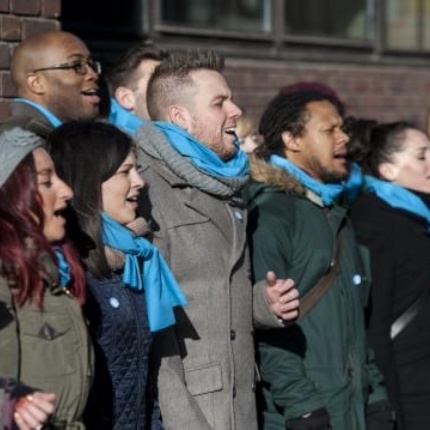 On 22nd March 2016, the Academy choir performed with the renowned ACM Gospel choir.
On 22nd March students from the Academy Choir were invited to participate in a vocal workshop at the Epic Centre in Lincolnshire Showground. The key vocal workshop leaders all form part of ACM Gospel choir; their Musical Director is Mark Delisser. Mark is a Vocal Coach and Director who works on various TV shows such as The Voice and has coached vocalists including Jessie J, Nicole Scherzinger and Joss Stone. As a reward for the Academy Choirs hard work and commitment over the year, they were all invited to participate in a workshop with Mark and also with the gospel choir members. That in itself was inspirational, however, after the students returned to the Academy, they were then invited to perform in a Concert with ACM Gospel Choir. It was an energetic, powerful and beautiful night of music which lifted the soul and inspired the students in their music making. The Sixth Form BTEC Music students performed four pieces for the audience and then at the end of the show the Academy Choir performed with the ACM Gospel Choir. A Year 7 boy said, `I love coming to school. We are given so many chances to try out new activities and work with brilliant people.` Once again, the Academy provided students and local Community with a night of outstanding entertainment. .