Career Mark Accreditation
Ruskin is proud to have been awarded with the Career Mark Accreditation in 2021. Career Mark recognises the quality of the independent and impartial guidance we offer, ensuring our students leave with the confidence and skills required to enter the world of work and further/higher education. Career Mark Accreditation demonstrates to Ofsted that we are providing an efficient and effective careers programme through:
Management: The effectiveness of our systems for planning, managing and integrating the whole programme

Guidance: The effectiveness of an integrated programme of advice, guidance and support

Curriculum: The effectiveness of our curriculum to supports the development of learners' knowledge, skills, understanding and attitudes

Information: The accessibility, relevance, importance and effectiveness of information, the acquisition of skills to research and evaluate allowing for well-informed and realistic career decisions.
We continually evaluate all areas of our careers programme utilising Compass+.
The Academy bases our careers programme on the ACEG framework for Careers and work related education, alongside the Department for Education's Careers guidance and access for education and training providers document (Oct 2018) and the Gatsby Benchmarks
Measuring the Impact of the Academy's Careers Programme
Feedback on the Academy's Careers Programme is collected through Microsoft Forms and Show My Homework, as well as through focus groups following any careers event or workshop. The effectiveness of the programme is reflected in the Post 16 & 18 destination reports provide to us by the Participation Team LLC. We also identify the destinations of our Year 11 and 13 students taking into account their prior attainment.
Last year, over 60 students were successful with their applications to university, with 48 taking their placement this year.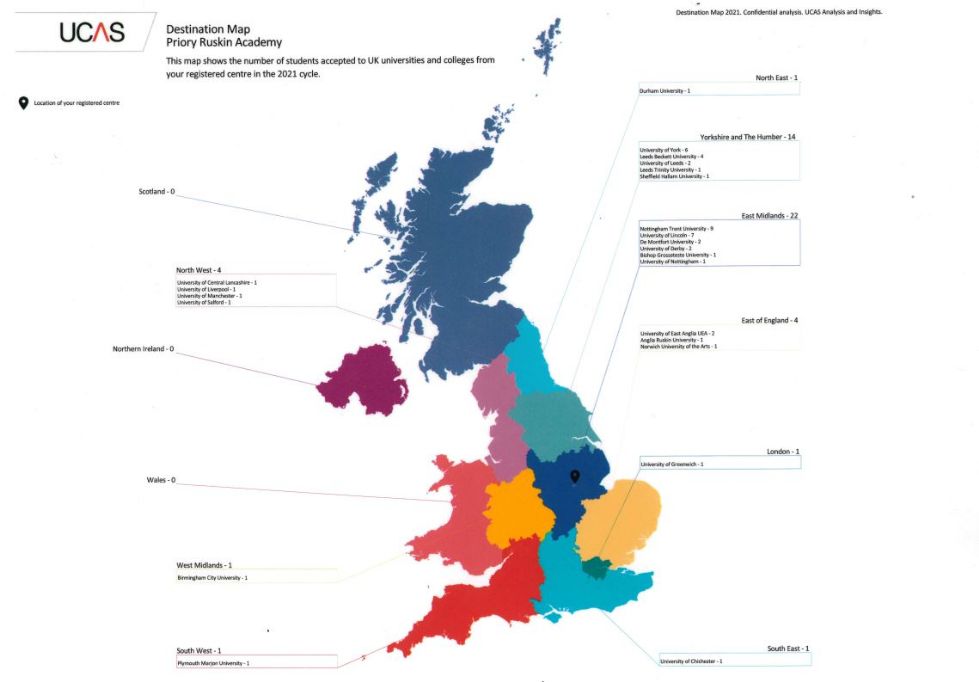 All students in Year 11 at the end 2021, progressed into either Further Education or an Apprenticeship.