Introducing "The Ruskin Wave"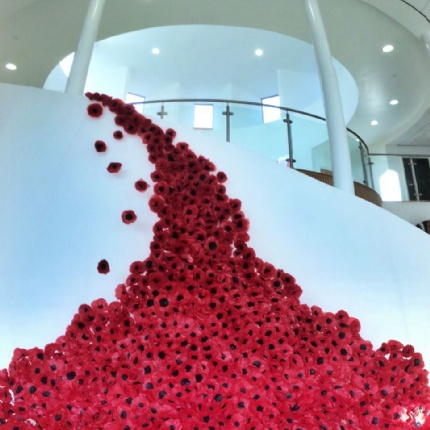 Inspired by Paul Cummins and Tom Piper's sculptures at the Tower of London, staff and students have been working incredibly hard to produce over 1300 poppies to be displayed in this beautiful installation at the front of the Academy for Remembrance Day 2016.
The poppies are available to reserve, at a cost of just 50p each, and will be available when the work comes down. All proceeds will go to The Alzheimer's Society & The Royal British Legion.
A huge thank you to all staff and students who have contributed to the making and presentation of these beautiful poppies.