Sophie Cleverley Author Visit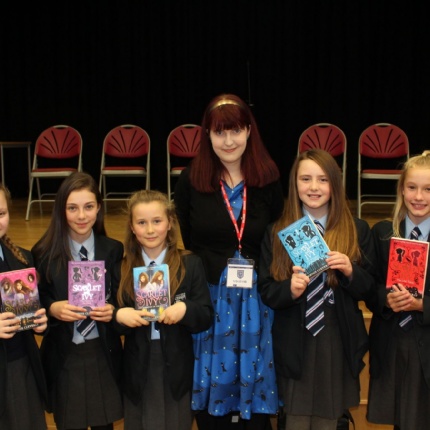 On Monday 7th November all Year 7 and 8 girls were visited by Sophie Cleverley, well known author of the Scarlett & Ivy series. Sophie took time to explain how she became an author and also the process she takes when writing her books, including scene and character development.
The students were able to buy her books at a reduced price and get them signed by Sophie. The Academy's A Level Creative Writing students also benefitted from an informal Q&A session with Sophie, gathering useful advice and encouragement to develop their own writing skills.
Sophie's visit was part of a programme of events coinciding with the latest Academy reading week, during which students read for the first ten minutes of every lesson and then compete, in house groups, to complete as many book quizzes as possible.