Boccia Tournament 2015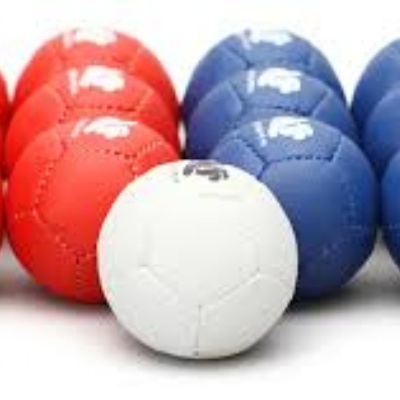 On 5th March, The Priory Ruskin Academy Boccia team were invited to the Regional Boccia Tournament held at St George's. Boccia is a game that is similar to bowls but is played by people with physical disabilities. Click on the picture for more information...
After the great performance by the boys last term, we were invited to the Regional Boccia Tournament (5th March 2015) held at St George's. There were teams from Nottinghamshire, Northamptonshire and Lincolnshire and the winner of each group go through to the National finals. Kyle Morton, Liam Atkinson, Peter Merryweather and Angus Brown were determined to play their best. Unfortunately, due to the fact they have only just started to play the came, their minimal experience showed when they played St George's Academy, as they lost all but one of the ends (1-11 to St George's). However, this wasn't too much of a disappointment as St George's had won the regional competition (and subsequently qualified for the nationals) for the two previous years and had much more experience than our team. We had a break and then played a team from Northampton. The boys played exceptionally well and won 5 of the 6 ends. The end score was 9-1 to Priory Ruskin. The team thoroughly enjoyed their Boccia experience and have vowed to train hard ready for the upcoming competition in July. Congratulations to the boys!
Overall result: 2nd Place (silver medals!)
Boccia team: Kyle Morton, Liam Atkinson, Peter Merryweather and Angus Brown
Man of the match: Liam Atkinson
>
>