Thank you! Ruskin Families Donate Generously To The Foodbank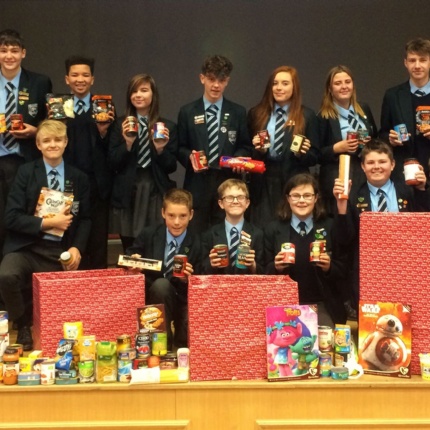 The Grantham Foodbank was delighted to receive the wonderful food donations brought into the Academy by students over recent weeks.
As Christmas draws nearer and winter sets in, it really is important that we remember those in crisis who really need our support and, as always, Ruskin families did not let us down! Thank you to everyone who donated so generously.