Rotary Shoebox Appeal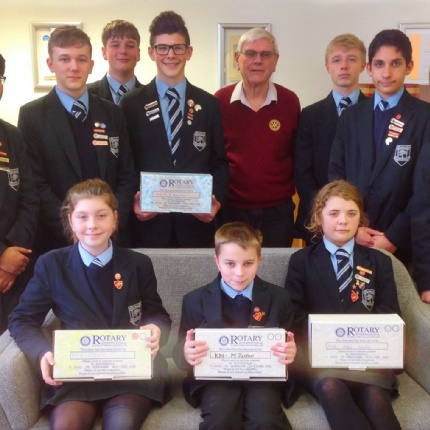 Students at The Priory Ruskin Academy collected over 50 shoeboxes as part of the Rotary shoebox appeal 2016. This year's collection was organised in line with tutor groups and the boxes were crammed full of all sorts of treats including little toys, colouring pencils, household items and toiletries.
The annual scheme, run locally by the Rotary Club of Grantham, collects boxes full of items which will help children, teenagers and the elderly in poverty stricken areas of Eastern Europe. For many recipients, the gift of a shoebox will be the first present that they have ever received and it lets them know that somebody, somewhere cares.
Grantham Kesteven Rotarian Tony Griffin said the Grantham scheme was doing well and passed on his thanks to Ruskin students, parents and staff.