Primary School Christmas Concert 2016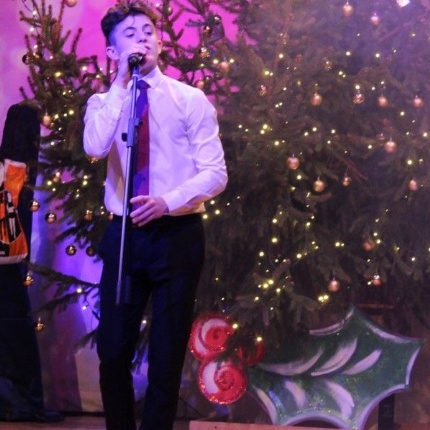 On Wednesday 7th and Thursday 8th December The Priory Ruskin Academy welcomed choirs from six local primary schools to come together for a Christmas celebration.
Performing Christmas songs they have been busy practising throughout the term, the children brought a real magic to the stage…and almost certainly a tear to the eyes of their proud parents! Harlaxton C of E Primary School, St Mary's Catholic Primary School and National C of E Junior School performed on the 7th December, with Barrowby C of E Primary School, Huntingtower CP Academy and Cliffedale Church of England Primary School performing on the 8th December. The event also included performances from Ruskin's Jack Palin (Year 12), singing 'Christmas (Baby Please Come Home)' and Jamie Jessop (Year 9), who drew gasps from the primary schools with his remarkable dance performance. The Academy were also incredibly grateful to Grantham School of Dance, who performed the beautiful 'Dance of the Snowflakes' and Mrs Wright and her breath taking harpists who performed their own special versions of 'Silent Night' and 'Jingle Bells'. The evening, which also saw festive canapes served by parent helpers from the Academy's newly formed 'Friends of Ruskin', gave everyone the chance to get in the Christmas spirit and celebrate the collective talents of all the students who took part.