Performing Arts Students Visit Disneyland Paris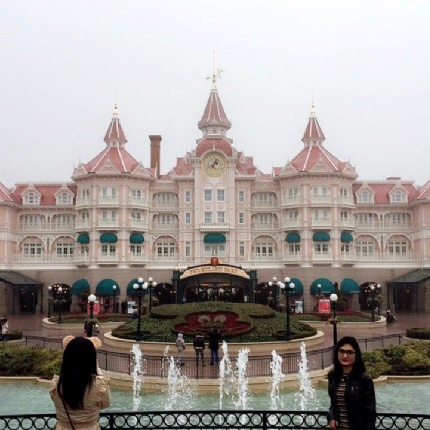 On Monday 30th January, 16 Sixth Form Performing Arts students from The Priory Ruskin Academy set off to Disneyland Paris for three days.
After a long day travelling on Monday, Tuesday saw the students get into the parks to take part in a seminar and workshop led by Disney performers and, of course, to see the magical scenery and rides that Disneyland has to offer. The students attended a seminar on being a Disney performer, learning about 'Disney Values', the audition and casting process, how Disneyland compose suitable music for each part of the park and much more. The students then took part in a workshop led by two professional performers at Disneyland Paris - one of which was the vocal coach for Disney's 'High School Musical' movie in 2006. During the workshop, the students were able to choose from a selection of songs from different Disney movies and then take what they had learnt in the prior seminar to create a short performance based on their chosen song. The students then gained professional feedback on their performances and they seemed to impress their experienced audience, despite the short time-scale they had to work to! After the workshop, the students had the opportunity to walk around the park and take advantage of the fun attractions in the Disneyland parks before having their evening meal in one of the famous Planet Hollywood restaurants. An inspiring, insightful (and really fun!) trip for this talented group of students.