Ruskin Knight Heads To Lincoln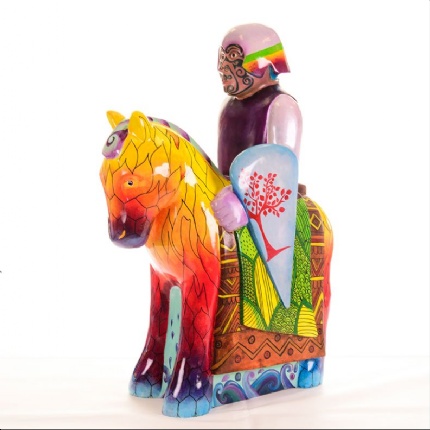 A knight meticulously created by Ruskin students will feature in the "Lincoln Knights' Trail 2017", celebrating the 800th anniversary of the Battle of Lincoln.
The winning design, following a hotly contested house competition, was submitted by Fausta Trimakaite in Year 7. Fausta has worked hard as part of a small team to produce the finished outcome which we all think looks amazing.
The knight will be a part of a mini trail around the Lincolnshire show on 21st and 22nd June and will then join the official trail to be viewed in the Waterside Shopping Centre Lincoln until 27th September. We hope you can make it to see our wonderful Ruskin knight in situ!