Charter of the Forest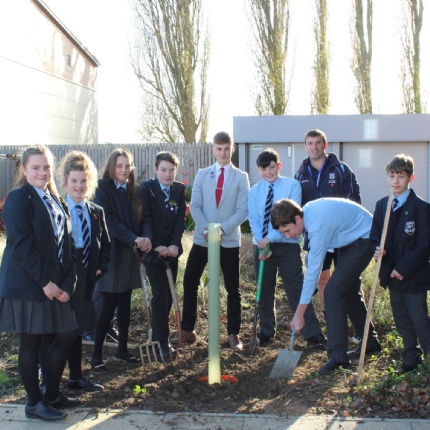 On 6th November 2017, the 800th anniversary of the 1217 Charter of the Forest, the Academy joined thousands of people around the nation who have signed up for the new Charter for Trees, Woods and People. This was initiated in 2015 by the Woodland Trust in response to the crisis facing trees and woods in the UK. The charter will bring new rights for people in the UK to enjoy the benefits of trees, woods and forests.
To celebrate the occasion a cherry tree was planted by students at the front of the Academy and several initiatives will be taking place throughout the year to improve the knowledge and understanding of the importance of trees and woods to our students. If you would like to find out more regarding the charter please follow this link: https://treecharter.uk/home.html.