Joules Sale -10th May 2018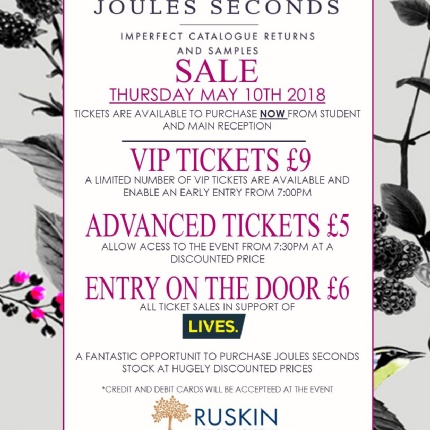 We are so excited about this! We have managed to secure a Joules seconds sale which will take place at the Academy on Thursday 10th May. Huge discounts will be available across loads of Joules stock. VIP tickets are selling out fast but a final few are available...and you can still buy advanced tickets at a discounted price.
All tickets are on sale from student or main reception with proceeds going to LIVES, the Lincolnshire charity that supports highly trained volunteers to get to local people fast to deliver vital care in those first critical moments before handing over to the ambulance service. We really advise you buy tickets in advance as we cannot guarantee there will be availability on night...plus you save money!