Ruskin Celebrates A-Level Results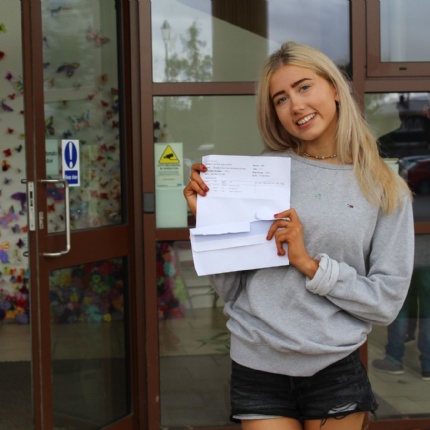 Staff and students at The Priory Ruskin Academy are celebrating today with an excellent set of A-Level and applied vocational subject results which have seen an increase in progress.
Notable successes include Alastair Wills who will be studying Geography at The University of Nottingham, Katie Wallace, studying Law at the University of Exeter, and Brooke Woolmer, who achieved Distinction * in Law, a grade A in English Language and a grade A in Sociology.
Headteacher Rachel Wyles said: "It is always a pleasure to see our students flourish and their hard work, and that of our staff, is manifest as they start the next stage of their education".
"At Ruskin we are proud not only of our students' academic success but also the well-rounded, cultured and intellectually curious young adults they become as they engage with all the academy has to offer, both inside and outside the classroom."