Cadets Mark Remembrance Day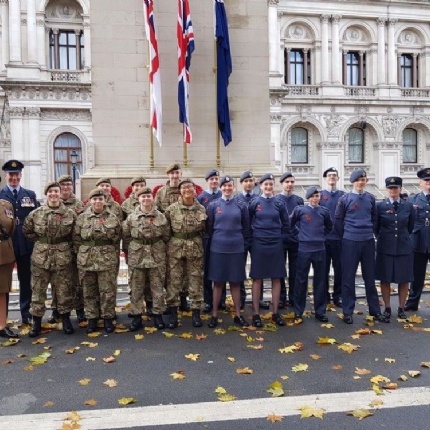 On Remembrance Day cadets from across The Priory Federation of Academies Trust, travelled to the Whitehall Cenotaph in London to commemorate the contribution of British and Commonwealth military and civilian servicemen and women.
To the rousing beat of a marching band, cadets proudly took their place in the parade, observing the 2 minutes silence at the cenotaph before laying wreaths in remembrance. After lunch at the RAF club, cadets made their journey home – a time for reflection following a moving and inspiring day.