Ruskin Named 26th Sporting State School 2019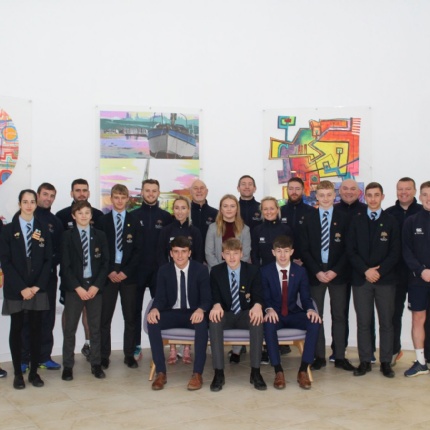 The nation's leading publication for sport in schools, School Sports Magazine, has released its top 100 state schools for sport in England…and Ruskin has placed 26th. This means Ruskin is in the top 1% of state schools for sport nationally. School Sports Magazine rankings are based on performance of competitive school teams across all age groups in a wide variety of national competitions. Noteworthy successes from Ruskin for 2019 were:
U16 Girls Table Tennis National Finals 4th place
U16 Football ESFA Quarter Finalists
U16 Football County Cup Semi-Finalists
U15 Football District Winners
U16 Netball District Winners
U16 and U14 Boys Badminton Regional Finalists 3rd place
Track and Field Cup Junior Boys Regional B Final Winners
Track and Field Championships Junior Boys District Champions
Gymnastics District Champions
U13 Girls Football County Cup Finalists
Lincolnshire Schools Golf Championships 2019 (Handicap 14-28) – Individual Girls winner and Girls event team winners
Mr Alan Gunter, Director of Sport at the academy said, "This national recognition is testament to the hours dedicated to sport at Ruskin before school, at lunchtime and after school. I am proud of the broad and comprehensive range of extra-curricular clubs our exceptional PE department offers and the culture we have fostered that genuinely encourages student participation regardless of experience. The commitment of our students, their parents, staff and supporting coaches have all contributed to the successes Ruskin enjoyed in 2019 and we look forward to continuing our journey in 2020".