Ruskin Marks Holocaust Memorial Day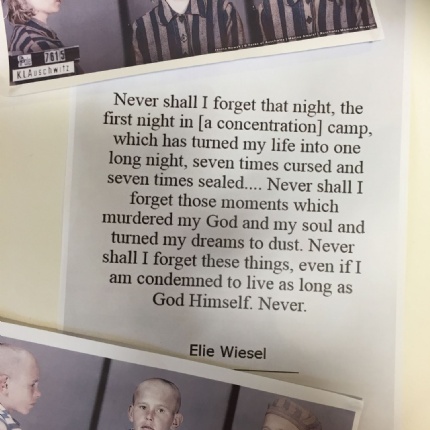 On Monday 27th January staff and students at Ruskin joined people around the world to mark Holocaust Memorial Day, with the entire academy community coming together in our school corridors to hold a minute of silence. In recent weeks the academy has worked in conjunction with the Holocaust Educational Trust to ensure students really understand the significance of the day, what we are remembering and why it is so important to learn from it. This has been done by sharing powerful individual stories from the Holocaust – seeing the faces and hearing about the lives of some of the men, women and children who perished in the Nazi death camps.
Tom Bayston, History teacher, who led the initiative said, "Thank you to everyone involved in the Holocaust Memorial Week plans and the one minute silence held. It is so important we raise awareness of the Holocaust with our young people at a time when the Holocaust Educational Trust's recent survey showed that 5% of UK adults deny the Holocaust ever took place, and a further 8% believe it has simply been exaggerated".