Reward trip to Lincolnshire Fire and Rescue's training centre at Waddington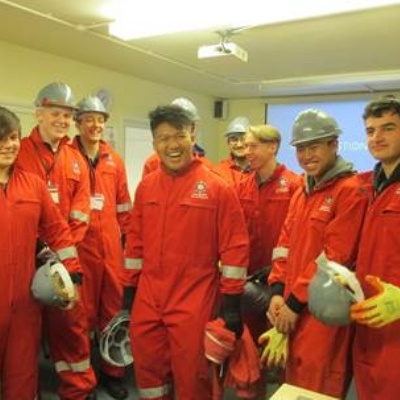 Year 11 GCSE Geography reward trip to Lincolnshire Fire and Rescue's training centre at Waddington on 22 June 2015
Year 11 students from The Priory Ruskin Academy went on an unusual reward trip this year to Lincolnshire Fire and Rescue's training centre at Waddington on 22 June 2015. Mr Lennon, Lead Teacher of Humanities, is also a retained FireFighter based at Corby Glen. Mr Lennon, with the help of Station Manager Perrin and some of the whole time crews from Sleaford arranged for the academy students to train with some members of the Urban Search and Rescue unit (USAR). The academy students spent part of their GCSE Geography course studying the Japanese earthquake, so it was only fair that they experienced crawling through buildings that had been destroyed by an earthquake and meeting some of the USAR crews who went out to Japan to help.

As part of the day, the `Year 11 Geography Ruskin Crew` were called to a simulated train crash in Waddington. Later that day, they were called out in response to a level 9.0 simulated earthquake which had destroyed many buildings. A casualty was safely removed from the third floor of a collapsed building. As well as this, they also got the search dog out too and had a couple of lectures on how the Fire Brigade help out in disasters.

Mr Lennon said, `It was a fantastic day of team building, consolidating learning and getting an out of the classroom learning experience, that supported their GCSE Geography studies. The students will not forget this day in a hurry!` Mr Lennon would like to thank Station Manager Perrin, Colin, Ozzie, Mark and Alfie for going out of the way to putting on such a special day.