Academy students collect much needed supplies for Foodbank NOV 2015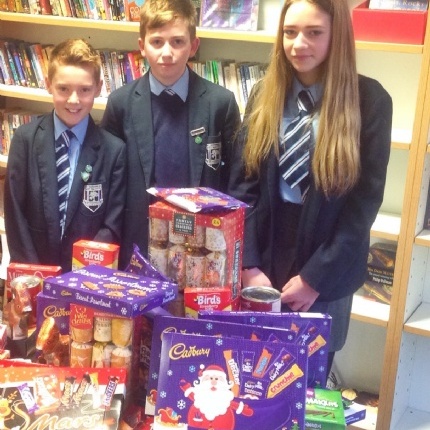 The Priory Ruskin's Morris House Academy Council Representatives, lead by Year 12 Carla Haith and Aaron Emburey, have collected various items for the festive season to be donated to Grantham Foodbank.
Community and Charity are central to Ruskin's values and the Academy Council were overwhelmed by the generosity of both staff and students. Mrs Vicki Geeson, Academy Charity Coordinator, said 'The House system and Academy Council structure at the Academy enables students to think of their own initiatives and select the organisations they wish to support. Morris House felt it was particularly important to do something to support local families in need over Christmas'.