New Age Kurling - GOLD!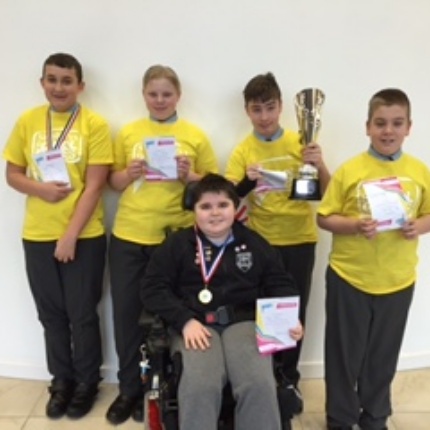 The Priory Ruskin Academy's New Age Kurling team competed in the Winter Games at the Meres yesterday (9th March).
It was a highly competitive tournament, with several teams entered, resulting in Ruskin fielding an A Team and a B Team. Both teams played really well with Ruskin B fighting their way to the finals to play against a very experienced St George's team (who have consistently won the tournament over the last few years), however, yesterday was Ruskin's day and, after 4 ends, they won 5-0. Well done boys – GOLD trophy winners!
Priory A Team: Liam Atkinson; Peter Merryweather; Markus Cotterill
Priory B Team: Kyle Morton; Angus Brown