Stunning Ruskin Artwork on Public Display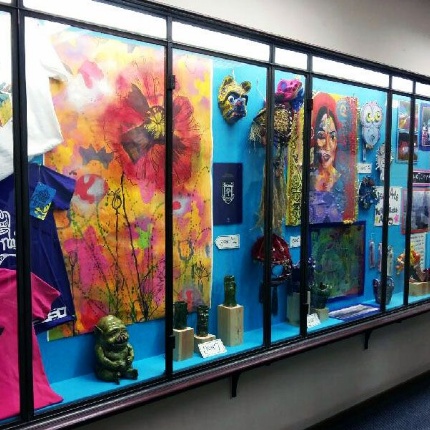 A display of stunning examples of the artwork produced by students at The Priory Ruskin Academy has been on display near Grantham Library in The Isaac Newton Centre.
The work ranges from graphic T-shirts, clocks and embellished shoes to photography painting with light images, Toby jugs, Jomon inspired pottery and beautiful paintings. A huge well done and thank you to the students and staff in the Art department.