RAF Cranwell Band Yr 8 Performance - Jan 2015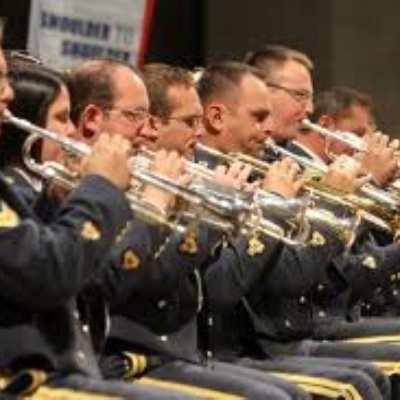 On Friday 30th January 2015, all of Year 8 (210 students) were invited to watch an amazing performance by The Band of the Royal Air Force Regiment from Cranwell.
On Friday, 30th January 2015, all of Year 8 (210 students) plus 60 Year 7 students and 7 Year 12 BTEC Level 3 Music students were all invited to watch a highly entertaining concert in the school hall, performed by the amazing RAF Cranwell Band. All of Year 8 students were given free brass lessons in Year 7 and they all went to hear the BBC Symphony Orchestra perform at The Meres leisure Centre in May 2014. So, in order for them to build on their musical experiences in Year 8, it was a fantastic opportunity for them to listen to highly professional musicians playing a varied repertoire, including music from `Indiana Jones` and also music by `Taylor Swift`. One student said, `....it was an amazing concert and probably something I would have never heard if the school hadn`t organised it`.