Ruskin Students Plan Murder Most Horrid!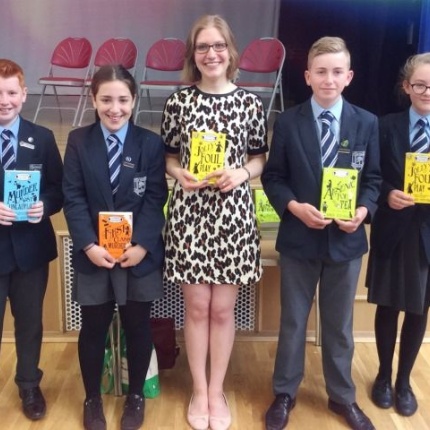 On Tuesday 7th June, Year 7 and 8 students had a fantastic morning listening to Californian born author, Robin Stevens, promoting her Murder Most Unladylike series. The first four books, Murder Most Unladylike, Arsenic for Tea, First Class Murder and Jolly Foul Play are all now out in the UK, with her 5th book being released October 2016.
Students had the opportunity to work with Robin to create a plot, motive and venue that Robin may use in one of her future murder mysteries. After the students came up with some worryingly great ideas, they had the chance to ask questions and buy the books which Robin kindly signed. Mrs Geeson, who organised the event, said, 'we pride ourselves on providing our students with a varied and exciting curriculum and it was wonderful to see Robin inspiring the students to think creatively and have fun with their writing'.