Sixth Form Guildhall Trip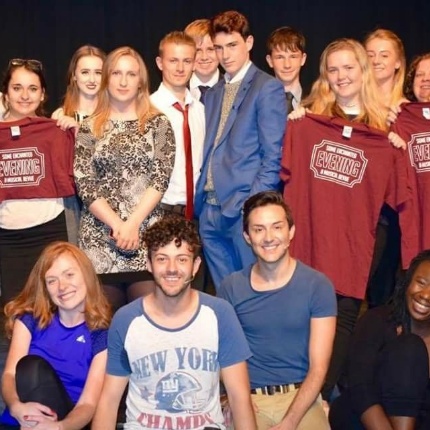 Year 12 and 13 Performing Arts students were recently treated to a 'behind the scenes' tour of a professional musical theatre company rehearsal.
Grant Koper Productions kindly invited our Sixth Form students to experience their preparations for their 'Some Enchanted Evening' show, which took place at the Guildhall in Grantham. They saw both solo and ensemble microphone sound checks, a 'top and tail' technical rehearsal of the full show and full run-throughs of some of the more complex numbers. They also had a tour of the venue (both backstage and front of house) and were given the opportunity to ask the cast about their work. It was a rare treat to witness a group of such talented performers rehearsing and sharing some trade secrets and students were truly inspired by their visit.