Ruskin Science Extravaganza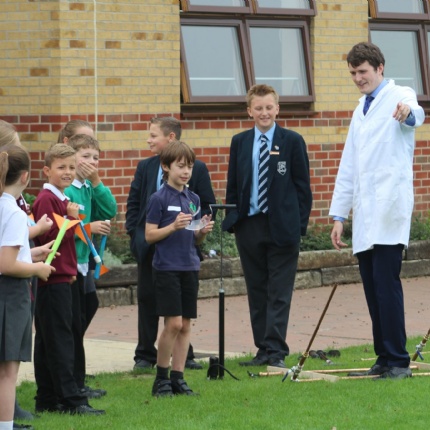 The Priory Ruskin Academy were delighted to welcome over 250 local Year 5 students to partake in the annual 'Ruskin Science Extravaganza' on the 15th & 16th September.
Students were able to enjoy hands on activities, conducting a number of different experiments to enrich their science curriculum, as well as getting an insight into life at secondary school. Following the extravaganza, events were transferred to the George Centre as part of the town's Gravity Fields Science and Arts Festival where parents and members of the public were given the opportunity to see and try for themselves what their children had experienced in our laboratories in the previous week. The stand was incredibly busy with parents and children building some pretty impressive marble runs! The Priory Ruskin Academy is looking forward to working with the students at future events as we continue our primary school science outreach work.