Employer Link
To support our delivery of careers the Academy has strong links and partnership agreements that provide much needed work related enrichment activities. These links include a wide range of educational/ training providers together with local employers who contribute to the careers programme including curriculum support whether this is in engineering, hair & beauty, workshops or guest speakers.
We are always looking for new employers to support our students and help to shape the workforce of tomorrow. If you are interested in working with us please contact rjohnston@prioryacademies.co.uk or lpexton@prioryacademies.co.uk
NHS Talent Academy
The NHS Talent Academy have now launched bespoke e-placements covering various career opportunities within health and care.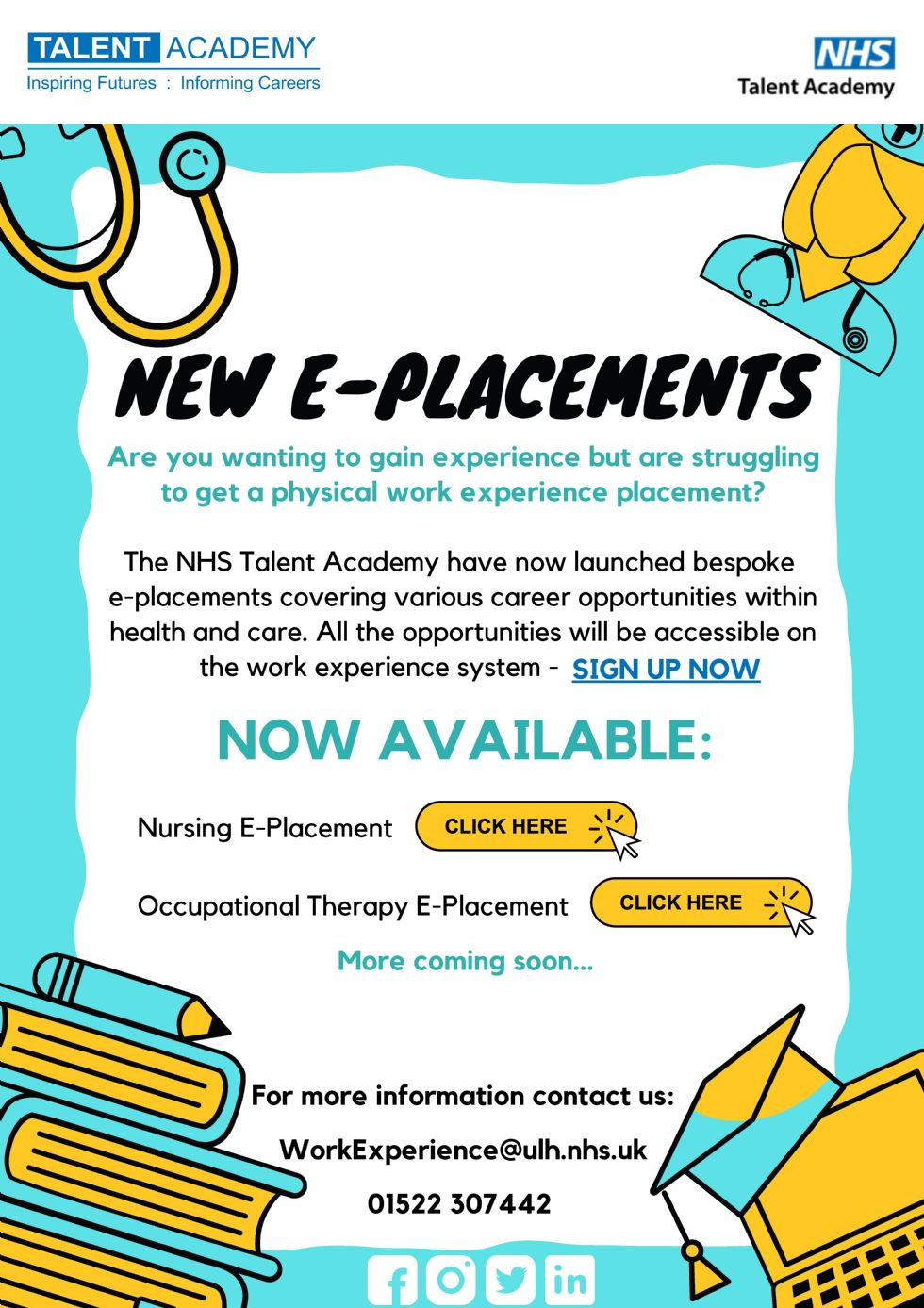 Internship Experience UK
Internship Experience UK is a FREE, three day experience that will give you a feel for the different sectors listed below and also start to network.
Here is a link to Internship Experience UK: https://www.brightnetwork.co.uk/internship-experience-uk/
They are offering Internship opportunities in:
Investment Banking
Technology
Business, Operations and Marketing
Finance and Professional Services
Consulting
Commercial Law
You need to sign up by 24th June 2020.