Personal Development
The PD curriculum is underpinned by the ethos and values of The Priory Ruskin Academy and we uphold it as an entitlement for all our students. We recognise the need to work with parents and carers to ensure a shared understanding of PD and to deliver an effective and personalised programme that meets the needs of our students. Like other subjects, discrete personal development lessons gradually build key concepts and skills through topics that are relevant to the student's age and stage of development. PD covers a wide range of topics and curriculum areas based on the following strands:
Relationships, Health and Community (including statutory RSHE)
Living in the Wider World
British Values and Global Awareness
Careers – Next Steps
Wellbeing and SMSC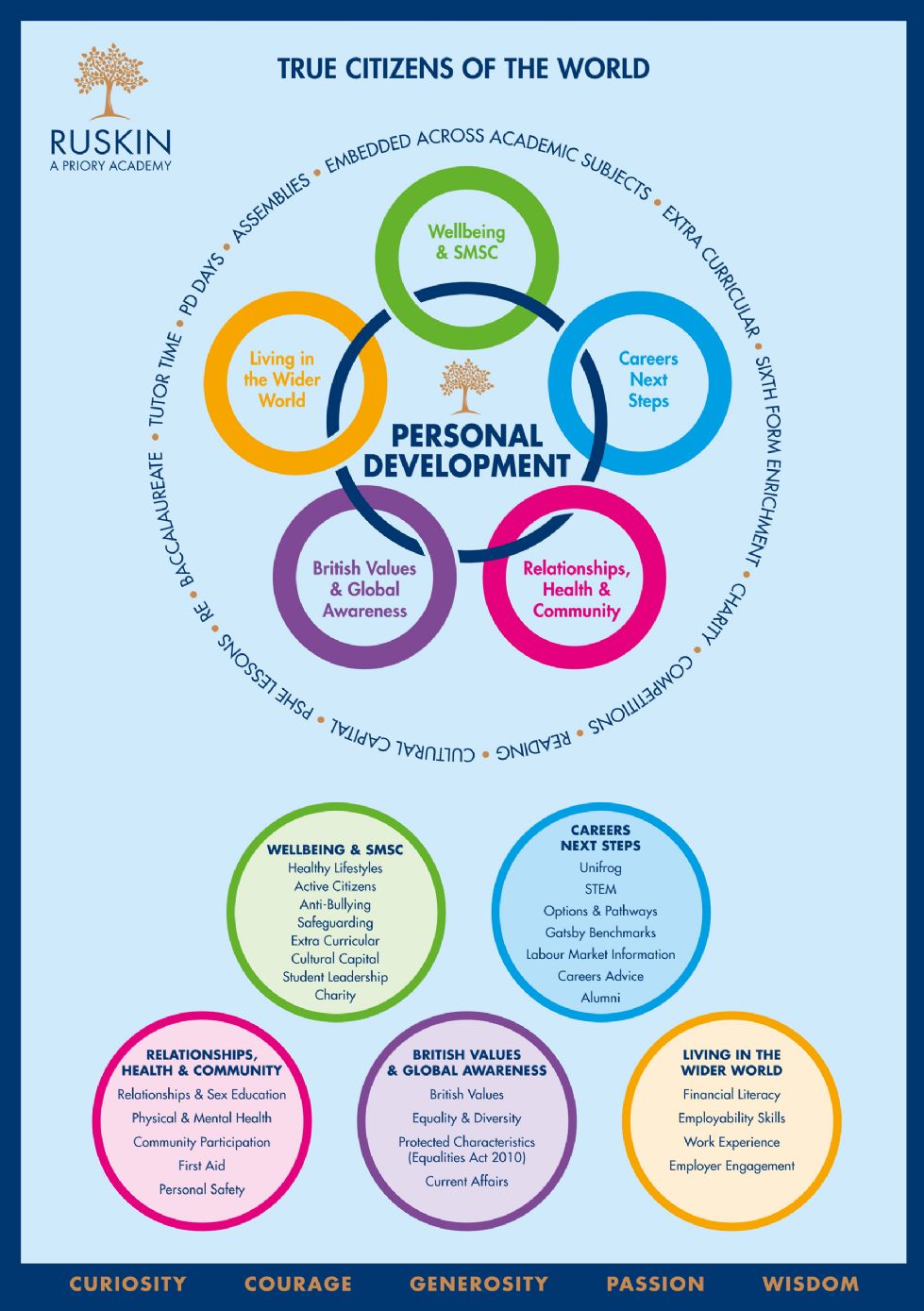 As detailed in the poster above, the Ruskin PD Curriculum is delivered through various methods including:
Delivered during tutor time

Assemblies delivered in House and Year groups

PD Days (6 per year) - a full day off timetable where students spend the day focusing on specific areas of PD pertinent to each year group. These include multi-agency days when multiple external agencies are invited in to deliver sessions.

External speakers – specialists are regularly invited to speak with our students on topics such as drug and alcohol awareness, contraception and Higher Education.

Curriculum – We work collaboratively with curriculum leaders so that the PD curriculum enhances the learning and skills developed in subject areas.